2 tags
You won't admit you love me And so how am...
1 tag
mostlyfiction: I wrote a poem today, and of course it was about how I loved you so much, but lost you so quickly. People tell us that if we married the first person that we fell in love with, we would all end up being with the wrong person. But I've loved you since I knew what love was, and how to say it without tripping over my own tongue. And if in the start of our relationship, we wed, I...
3 tags
we are emergencies
Make love to me like you know I am better than the worst thing I ever did. Go slow. I'm new to this. But I have seen nearly every city from a rooftop without jumping. I have realized that the moon did not have to be full for us to love it, that we are not tragedies stranded here beneath it, that if my heart really broke every time I fell from love I'd be able to offer you confetti by now. But...
2 tags
turned out to be a happy birthday, after all :) 
1 tag
1 tag
2 tags
summer sadness
you keep wanting too much; you're just setting yourself up for a huge wave of disappointment when you don't get it. perhaps i am midas corrupted— everything i touch, instead of turning into gold, ultimately corrodes. i measure my happiness, partially and admittedly, by the shiny new things brought about my habit of impulsive spending, but it's the brilliance that you...
"Well, let it pass, he thought; April is over, April is over. There are all kinds..."
– F. Scott Fitzgerald, The Sensible Thing (via comrade-snarky)
1 tag
Thoughtful Heroes →
To Dean Fabella— I stepped into UPSE and heard your name with whispers of reverence, and I remember feeling mildly disappointed that you were not teaching anymore. Come junior year you were listed to handle the international economics classes and, well, I had to be in that class. UPSE has this thing about professors — while all extremely intelligent, not all would look favorably upon...
1 tag
highly fictionalized, partially true
the problem is this: you lie, i lie. we do it convincingly enough that all that we say — all that transpire between us — is rarely fact. how have we arrived here, this grey sea of uncertainty? we have been treading this path a little too carelessly. i have become a little too loose with my words, and you with your actions. do you misconstrue my words, or do i misinterpret your actions?...
4 tags
Sinabi mo, huwag kitang iwan, ayaw mong mag-isa ...
"I dreamed you, I wished for your existence."
– Anaïs Nin (via sadgee)
3 tags
A Love Song
What have I to say to you When we shall meet? Yet— I lie here thinking of you. The stain of love Is upon the world. Yellow, yellow, yellow, It eats into the leaves, Smears with saffron The horned branches that lean Heavily Against a smooth purple sky. There is no light— Only a honey-thick stain That drips from leaf to leaf And limb to limb Spoiling the colours Of the whole...
2 tags
1 tag
How do you know if you forgive too easily, or if you just stop caring at all?
2 tags
my dad's the funniest
me: pa, can we buy the usb later na? my dad: ok. me: pa, can we buy my car later na? my dad: um… me: i can see your eyebrows going up in assent. my dad: no, they're staying down!  me: no, they're going up! my dad: you're mistaken! they're down!
3 tags
4 tags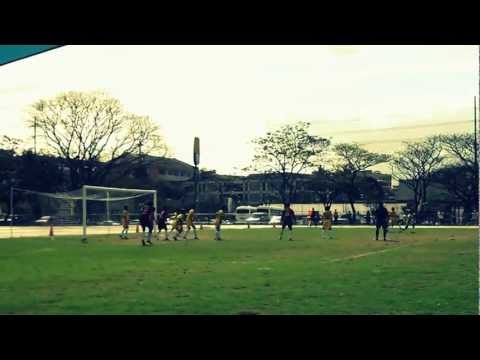 4 tags
the space between
stuck in an unnamed place half way between love and in love, you call me late at night and ask if i'm sleeping. i tell you, i'm writing. you ask about what? love, i say. when i write about us, i stop myself from saying we make love or we have sex. i search for a euphemism that won't bind me, won't define us. i arrive at the phrase move together. and only now, in writing...
1 tag
mom: what time is your class tomorrow?
me: 9.
mom: baka you're cutting class.
me: yes.
mom: nag-aaral ka pa ba?
me: hindi na.
mom: eh anong ginagawa mo?
me: tumatambay sa kanto.
mom: masaya ba?
me: minsan.
mom: ok, magaling.
5 tags
entropy
this is, first and foremost, an apology. when i tried to trace your roads and alleys i led you into uncharted territory exposing all your faults and cracks most of which you did not know existed. i do not know when your heart aches, or when it bursts with joy. when i said the most inadmissible of things it destroyed you. i'm sorry. i forget that my words are fuel that you are...
apoetreflects: journalofanobody: I Have Dreamed of You So Much I have dreamed of you so much that you are no longer real. Is there still time for me to reach your breathing body, to kiss your mouth and make your dear voice come alive again? I have dreamed of you so much that my arms, grown used to being crossed on my  chest as I hugged your shadow, would perhaps not bend to the shape of your...
3 tags
1 tag
what (part 2)
me: mom, i'm going home na.
mom: ok. ulan, ingat ka. (my middle name is raine huhu)
1 tag
what (part 1)
me: mommy can you get me almondigas soup?
mom: why?
me: i have a cold.
mom: manigas ka na lang kaya?
me: i can't believe you just said that, mother.
1 tag
"4. Now I am quietly waiting for the catastrophe of my personality to seem..."
– Frank O'Hara, from "Mayakovsky" in Meditations in an Emergency (via heteroglossia)
3 tags
"But when you leave me, with your jauntiness sinewed by resolution more than..."
– Lauris Dorothy Edmund, Waterfall
3 tags
3 tags
3 tags
ten things, 2012 edition
I've forgotten how we start and end and maybe the thing I really love the most about us is how we overlap, how there are practically no boundaries that keep us apart. I'm sorry that I haven't been always there, that I've had to cancel last  minute on stuff because of one thing or the other, but know that you make me indescribably happy when I see you and I am extremely...
1 tag
christmas 2012
3 tags
i'm just working with what i've been...
3 tags
who understands me but me
They turn the water off, so I live without water, they build walls higher, so I live without treetops, they paint the windows black, so I live without sunshine, they lock my cage, so I live without going anywhere, they take each last tear I have, I live without tears, they take my heart and rip it open, I live without heart, they take my life and crush it, so I live without a future, they say I...
1 tag
"Go after her. Fuck, don't sit there and wait for her to call, go after her..."
– Harvey Milk (via thebustedbulb)
3 tags
the traveller
for i am only a traveller finding my way among the streets of your new town, i have other places to go to. i shall someday work out a map of this city and traverse it on foot, someday. for i am only a traveller, and cannot stay longer where there is no home. take my love while you can, take my hatred, take my weathered hand if you will, for i shall have no home here, among the dull...
fluttering-slips: Failing and Flying Everyone forgets that Icarus also flew. It's the same when love comes to an end, or the marriage fails and people say they knew it was a mistake, that everybody said it would never work. That she was old enough to know better. But anything worth doing is worth doing badly. Like being there by that summer ocean on the other side of the island while ...
"The idea that intelligence is linked to English pronunciation is a legacy from..."
– Delalorm Semabia, 25, a Ghanaian blogger  (via twyt)
3 tags
if you need a reason (silvia curbelo)
The way things move sometimes, light or air, the distance between two points, or a map unfolding on a table, or wind, never mind sadness. The difference between sky and room, between geometry and breath, the sound we hear when two opposites finally collide, smashed bottle, country song, a bell, any bridge, a connection. The way some stories end in the middle of a word, the words themselves,...
3 tags
2 tags
echoes
my best semester in my home committee yet, thanks mostly to these insanely tall people with me (my god, i am at least a head shorter than everyone else what happened) i never would have thought that we'd all be friends, but somehow it just happened and i can't say how grateful i am that it did, because honestly, these are some of the most amazing people i've met.  love you...
1 tag
2 tags
e.e. cummings
somewhere i have never travelled,gladly beyond any experience,your eyes have their silence: in your most frail gesture are things which enclose me, or which i cannot touch because they are too near your slightest look easily will unclose me though i have closed myself as fingers, you open always petal by petal myself as Spring opens (touching skilfully,mysteriously)her first rose or if your wish...
3 tags
Allow me to be emotional over missing tonight's concert.
3 tags
dear city
Permit us to refresh your memory: what comes from heaven is always a blessing, the enemy is not the rain. Rain is the subject of prayer, the kind gesture of saints. Dear City, explain your irreverence: in you, rain is a visitor with nowhere to go. Where is the ground that knows only the love of water? Where are the passageways to your heart? Pity the water that stays and rises on the streets,...
1 tag
things i miss: sunday night driving
4 tags
i'm having a kitkat
Let me take a break from the seemingly endless stream of studies, org work, and basically college life being hurled my way to say that I have never enjoyed myself so much even while doing truckloads of everything. That is all.